Tuesday, 23rd November – Saturday, 18th December 2021

by David Ireland
Finborough Theatre
The Great Britain Premiere
"It's harder to kill people when there's a peace process on."
Ulster Loyalist Alan Black is kept awake every night by his neighbour McCorrick's dog barking. To add to his difficulties, McCorrick refuses to acknowledge that he even owns a dog, let alone one that is creating a disturbance.
In a Northern Ireland he barely recognises, where politics has proved just to be the continuation of war by other means, a disconsolate Alan sets out to rid himself of the incessant noise.
As he seeks help from authority figures, he finally – as a very last resort – turns to the only voice he can really trust, Eammon Holmes…
Coinciding with the 100th anniversary of the partition of Ireland and the foundation of Northern Ireland, Yes So I Said Yes is a blackly comic, ferocious, dystopian satire about what it's like to feel alone in a place where everyone else is conspiring to erase you and your history.



CAST
Paddy/James Craig | Kevin Murphy
Alan "Snuffy" Black | Daragh O'Malley
The Neighbour McCorrick | Owen O'Neill
Edward Carson | Declan Rodgers
Sinead/Aine | Laura Dos Santos
Doctor O'Hara/Lando Calrissian | Kevin Trainor



CREATIVE
Director | Max Elton
Designer | Ceci Calf
Costume Designer | Isobel Pellow
Lighting Designer | Arnim Friess
Sound Designer & Composer | Jack Baxter
Stage Manager | Anna Townley
Associate Director | Tom MacQueen
Producer | Sarah Roy
General Manager | Briar Knowles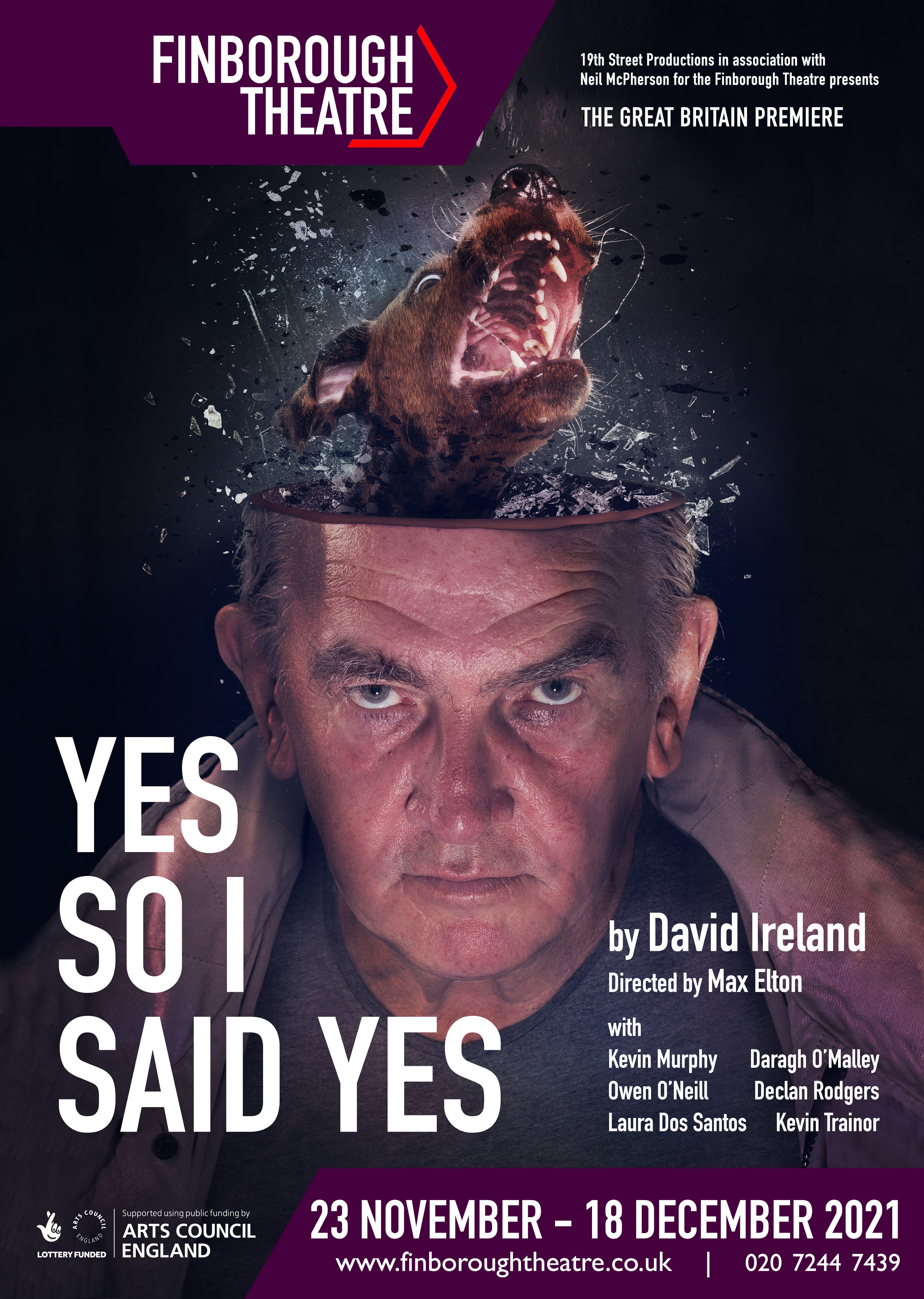 Reviews, Awards & Nominations



"… this is a piece I will never forget."
"Go prepared to be appalled and challenged."




"Ireland's imagination… dramatised convincingly, uproariously and daringly."




"Caustic and comic, here is absurdity in the guise of logic"
"terrifying and hilarious at the same time"




"… a rather amazing piece of theatre."
"… a play not to be missed"
WINNER

 | BEST PRODUCTION London Pub Theatres Magazine, Standing Ovation Awards 2022
NOMINATED
 | ACTOR'S AWARD, Daragh O'Malley London Pub Theatres Magazine, Standing Ovation Awards 2022
NOMINATED
| WEST END AWARDS, Broadway World, Multiple Categories 2022
NOMINATED
| OFFIES, Daragh O'Malley for Lead Performance in a Play 2021
NOMINATED
| OFFIES, Ceci Calf for Set Design 2021